"

NYC-based Tycoon Dog infuses playful rock with melodic improvisation and a serious set of bone-digging grooves on their live-to-tape self-released CD "Ruff Cuts." Boasting smart lyricism, dynamic vocals, and a talented lead guitarist with a strong southern pedigree, Tycoon Dog stands out amongst a growing pack of bands that skirt the murky border between the jamband scene and modern college rock." - Rob Hillard
— jambands.com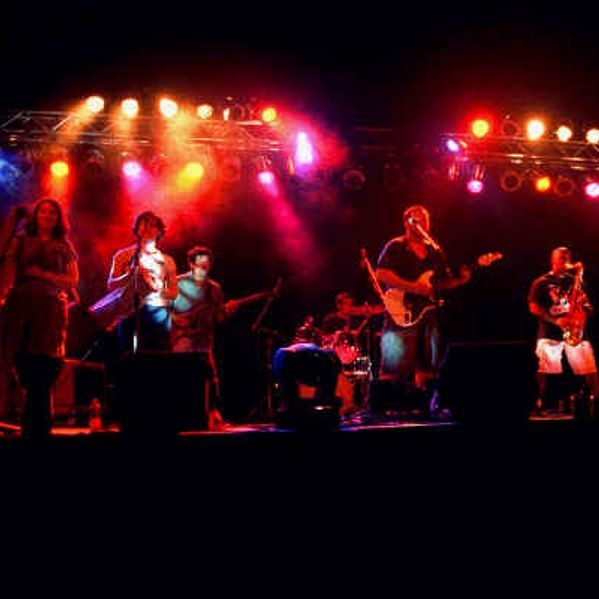 Tycoon Dog is an eclectic NYC-based band that blends memorable original tunes with improv, touching on a wide variety of vibes from rock to blues, hillbilly country to funk, jazz to reggae, world music to sonic landscapes.  Featuring musicians Scott Bailey (vocals & guitar), Tanya Holt and Kimara Lovelace (vocals & percussion), Joe Piteo (drums), Nate Stevens (bass) and Ken Sidotti (keys), the band has earned excellent press and radio play in numerous markets (see below), and has years of experience pleasing crowds of nearly every age and demographic group.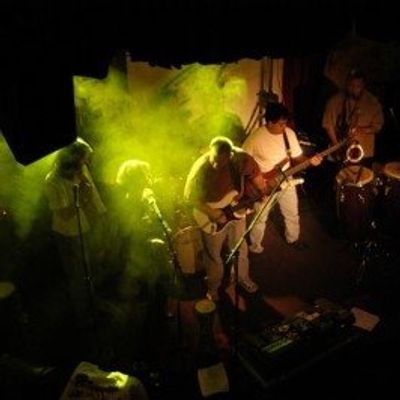 TycoonDog has performed hundreds of shows in the northeast, mid-Atlantic and midwestern U.S., and is always looking to grow its fan base.  The band has shared stages with many of the best classic and newer bands in the roots/rock/improv tradition, including Dark Star Orchestra, David Nelson, The Byrds, The Breakfast, Max Creek, Gordon Stone, Scarecrow Collection, members of Steely Dan and more.
Tycoon Dog tours with compact but very high quality sound and lighting equipment, and can create an outstanding show environment in spaces small or large, indoors or out.
Press Photos
"Extremely interesting... intelligent, thought-provoking lyrics... infectious grooves... punchy rhythms and flickering guitar leads. Well worth investigating."
(RELIX magazine)
"Bound to make a few ears perk up... Bailey's voice [is] effective and distinct, as is his thoughtful lyricism... hook-laden, punctuated by distinctive breaks... You will find something familiar and pleasing in Tycoon Dog - something that may resemble your emotions and moods - and you may catch yourself singing it in the hallway."
(Paul Pearson, Jambands.com)
"Takes a classic rock sensibility and fuses it with modern day hooks and grooves... Instrumentally the band is economical and precise, although it still manages to infuse the songs with intricate instrumental embellishments... Spunky rock [with] alluring melody."
(RELIX magazine)
Sample Video (Coming Soon!)